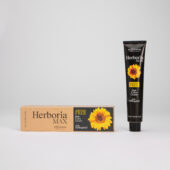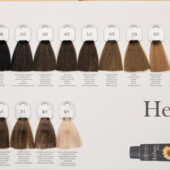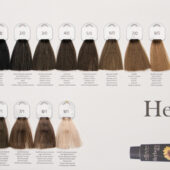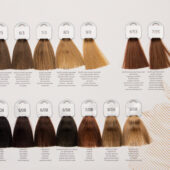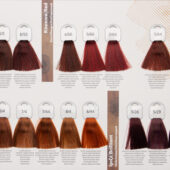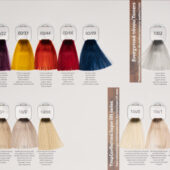 HERBORIA MAX COLOR CREAM 100ml
The HERBORIA MAX dying system is evolutionary in its field. The absence of ammonia from its ingredients enhances its protective action, while the special composition of the products that make up the system, rich in sunflower extracts, lanolin and other natural ingredients, transfers the beneficial properties of nature to hair.
HERBOROA MAX dye ensures:
✓ Intense and bright colors
✓ Accuracy in colour result
✓ Long-lasting effect
✓ Absolute coverage of white hair
✓ Rinsing natural tones
✓ Pleasant fragrance
✓ 63 shades to satisfy every choice
The excellent quality pigments of the dye are a guarantee to achieve even special color options.
Thanks to its special composition based on high concentrations of protective elements, the dye is also suitable for sensitive and damaged hair.
The special lydesigned HELIOGENOL system is the protective base of the dye and acts against free radicals that have a negative effect on hair health. It consists of sunflower seed extracts combined with a number of other natural ingredients which provides ultimate hair protection. A rich combination of apricot oil, citrus and grape seeds, as well as Jojoba oil and coconut butter provide an intense moisturizing and reconstructive action, resulting in healthy and shiny hair.
DILUTION RATIO:
1:1,5 (100mldye cream + 150mlconditioner)
1:2 for ultra-blonde (10S/0, 10S/1, 10S/2, 1002)