The EVOZEN product line is a complete proposal of KYANA that offers:
ultimate hold
precise finishes
incomparable shine
hair protection
long-lasting results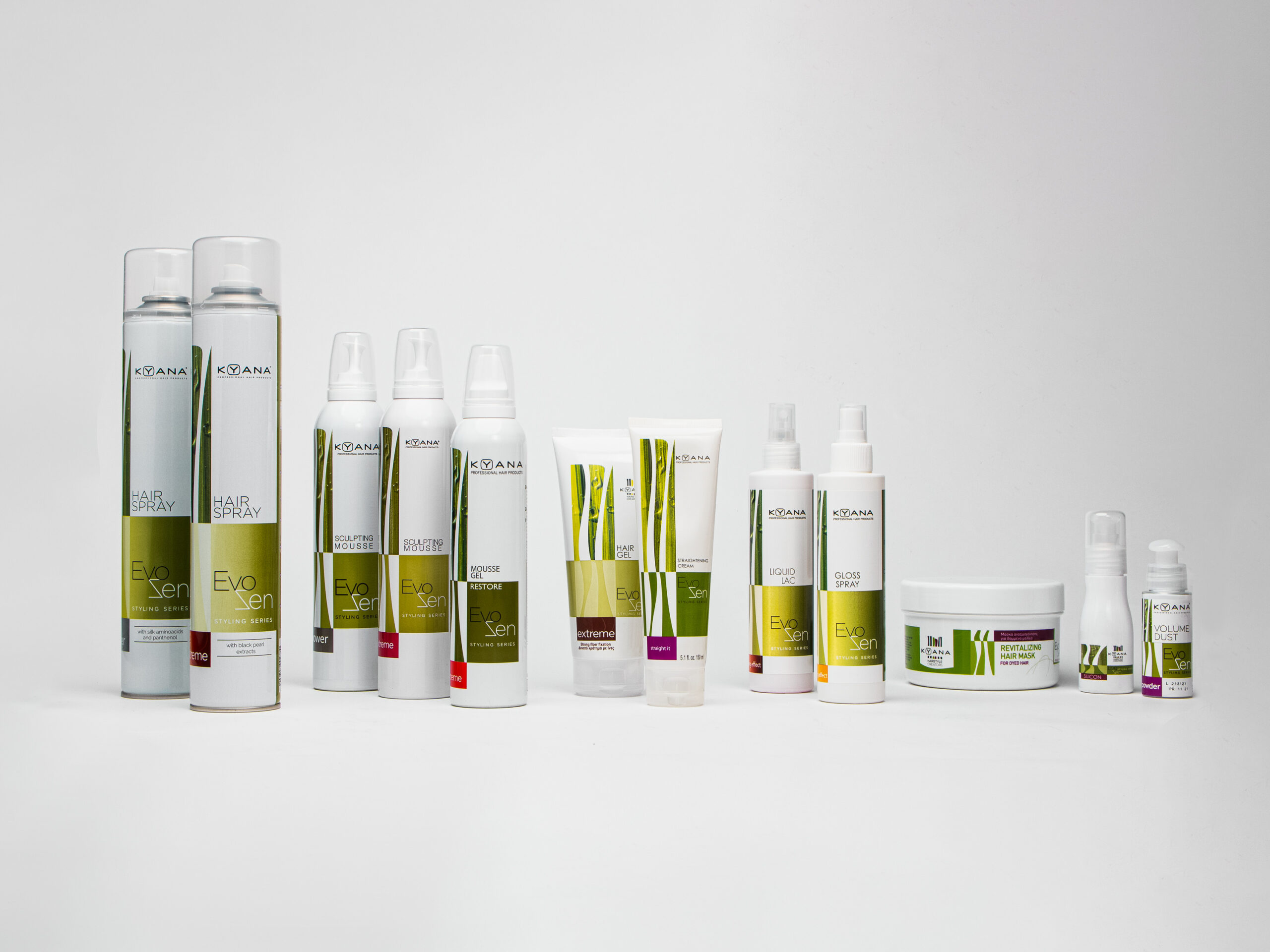 It includes high quality products designed to be the ideal solution even to the most specific needs of the modern salon.
Each product of this line combines unique stabilising agents for effectiveness with the use of carefully selected reconstructive active ingredients that guarantee the wholeness of hair health.
The use of the products ensures impressive results and gives a new dimension to styling, elevating their utilitarian value to a means of artistic creation.
Give volume to the hair, dare to try the most demanding and creative hairstyles, enjoy incomparable hair shine and feel the absolute confidence of the hold that only KYANA can offer.