KYANA IS INTRODUCING PURE PIGMENTS TECHNOLOGY
BE PART OF THE SHINE / PLAY WITH COLOR / FEEL THE MAGIC
GOAL
Personalized hair color results in salon or at home
RANGE
6 ultra concentrated pigments offer the possibility of unlimited color choices
TECHNOLOGY
Pigments have the ability to adapt their structure according to the PH of their environment, whether it is acidic or alkaline, maintaining their efficiency thanks to the electrical charges they can alternate.
Pure pigments are innovative products that allow you to achieve the desired color effect by personalizing it according to your own personal choices.
They can be mixed with each other in order to expand the variety of color options but also define the intensity of the cosmetic color adjusting their concentration in the mixture.
They can also be mixed  with a variety of products in the salon or at home.
Pure pigments can be used in order to:
* enhance your hair color
* add new wonderful tones
* neutralize undesired tones from your hair
* add incredible shine to your hair
The use of pure pigments can be combined with:
*a variety of hair care products
*different services in salon
6 superconcentrated pigments that offer a wide variety of color rendering with high accuracy in the result through their combination
6 shades to enhance the cosmetic color of hair and neutralize undesired tones.
ASH .1 Enhances cold / ash tones of dark hair (from Brown to Black) providing depth and neutralising the undesired orange tones.
GOLD .3  Revitalizes warm blonde tones or adds .3 tones on a natural basis.
COPPER .4 Enhances copper tones or adds .4 tones to natural basis.
RED .6  Revitalizes the brightness of reds and adds .6 tones to natural color
VIOLET ASH .21 Enhances cold blonde tones and revitalizes white or grey hair neutralizing undesired yellow tones.
GOLDEN MAHOGANY .35 Adds depth to dark brown hair or adds .35 tones on natural basis.
THE USE OF PURE PIGMENTS IN COMBINATION WITH OTHER KYANA HAIR CARE PRODUCTS
KYANA  suggests the use of pure pigments in combination with some of the most effective and qualitative products of its lines. These products are specially formulated to revitalize hair offering its lost balance. They also offer extra shine and protection. Mixing pure pigments with these products ensures a stable blend for amazing applications.
KYANA's hair care products are the ideal means for the application of pigments . This happens for the following reasons:
*The mixing process is simple.
*They are the ideal base for dissolving pigments.
*They contribute to the achievement of an homogeneous result.
*They guarantee stability and long-lasting results.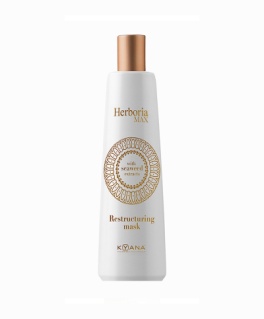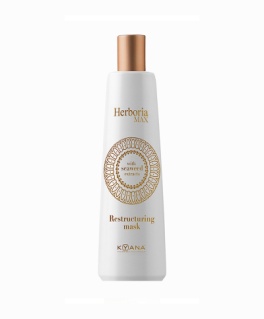 Ηydration
Τhanks to its antioxidant and moisturizing properties, this shampoo is ideal for hair that needs reconstruction and protection. It contains argan oil extracts that have a beneficial effect on hair.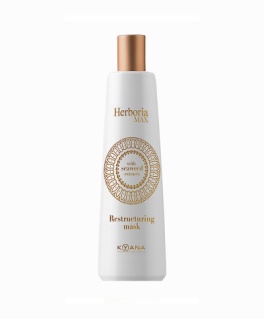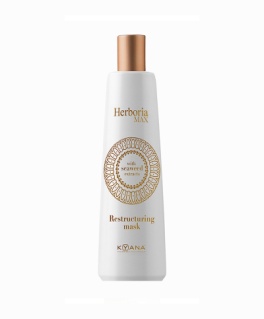 Nutrition
Α specially formulated hair mask based on the COSMOCAIR 100 reconstruction system. Provides strong, shiny and vibrant hair. Contains seaweed extracts that make hair resistant to dryness and easy to comb.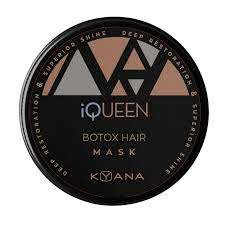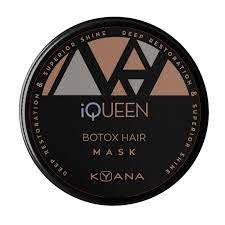 Restoration
The advanced I-Queen technology allows the estimation the level of restoration that hair needs.
Thanks to its special formulation enriched with keratin and silk proteins and collagen, it offers deep hydration without weighing down hair.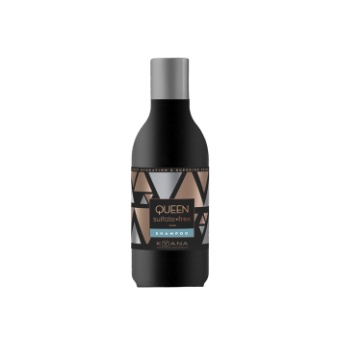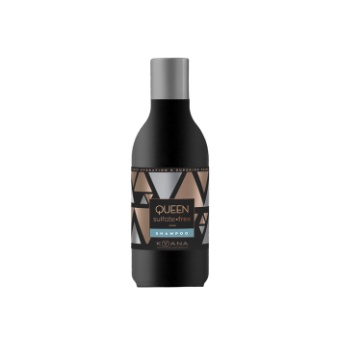 Protectiοn
Thanks to its mild formula KYANA's Queen Sulfate free shampoo does not affect natural hair oils, thus helping to maintain its hydration and shine. The presence of natural oils contributes to keep hair and its ends  in a good condition. It offers hydration and protection to colored  hair. Ideal for sensitive skin. – Ideal for use after keratin treatment in order to have long lasting results.
Part of the 90ml of KYANA's pure pigments can be mixed with a variety of products such as masks and shampoos . Simply choose the mask and shampoo that better suits your hair needs. Pure pigments can be used on any hair type (natural, colored or discolored)
Mixing the pigments with the right type of shampoo and mask and applying the mixture is a simple process.
EASY PREPARATION - EASY APPLICATION - ABSOLUTE & EXCELLENT COLOR RESULTS
Gloves are not necessary as the product does not stain (hands or towels)
STEP 1
Just choose the right color for your hair
STEP 2
Just choose the right type of shampoo and mask for your hair
STEP 3
Mix the pigments with shampoo and mask following the right mixing ratio
STEP 4
You are now ready to use the mixture to enhance or change the color of your hair
KYANA's PURE PIGMENTS offer the possibility to enjoy a coloring service every time you visit the salon. In addition, you can combine them with a completely different service.
FIRST CONTACT WITH COSMETIC COLOR. In this way you can add new shades to natural hair while avoiding a normal dye application, as long as you don't need to cover grey hair.
COLOR RENEWAL. Revive and refresh the cosmetic color between two regular color applications.
EXTRA SHINE. An easy and quick (just 5 minutes) application for extra shine.
CARE & COLOR. Every time you visit hair salon for any kind of hair service you can now refresh your hair color at the same time.
USE OF PIGMENTS IN COMBINATION WITH DIFFERENT SALON SERVICES
MIXTURE WITH HAIR COLOUR CREAMS
* HERBORIA MAX
*STUDIO EXPRESSIONS
*SUPER BLONDS
Mixture with hair color cream in order to enhance or correct hair color results.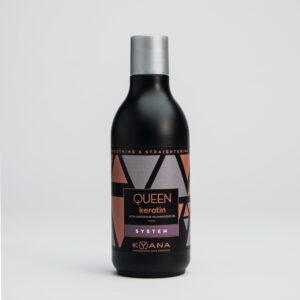 MIXTURE WITH TOTAL LISSE QUEEN KERATIN
KYANA's pure pigments offer the possibility to refresh hair color during a straightening or curling service.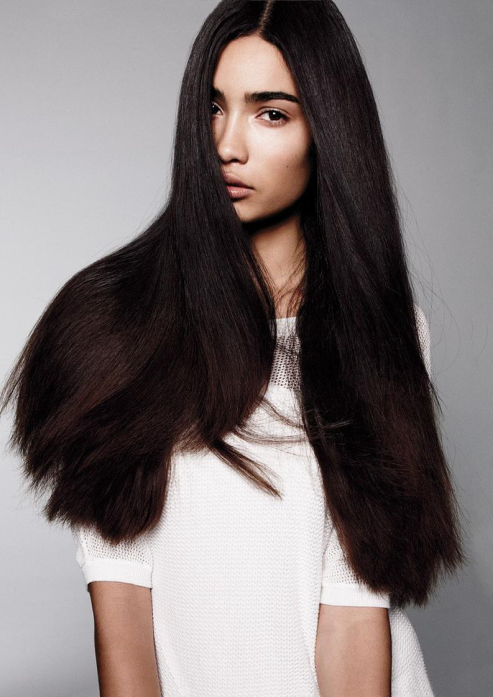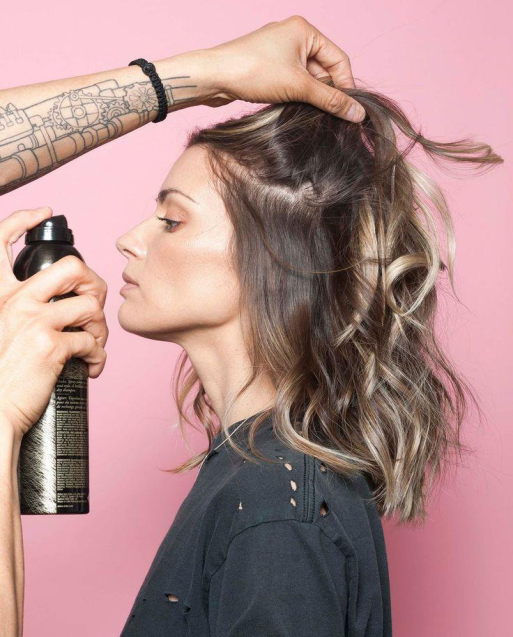 MIXTURE WITH STYLING PRODUCTS
(mousse, gel, pomade)
You can now combine the styling service with the
revival of your hair color.